Samen met Oostenrijk en Zwitserland is Frankrijk ook al jaren een klassieker onder de wintersportbestemmingen. Daar waar Oostenrijk gericht is op vooral gezelligheid en après-ski en Zwitserland prijziger is, valt Frankrijk er voor een wintersportvakantie precies tussenin.
Hoewel de prijs/kwaliteitverhouding voor een wintersportvakantie in Frankrijk prima is, denken veel mensen dat skiën of snowboarden in dit Alpen-land goedkoop is.
De tarieven van de skipassen zijn ongeveer net zo duur als in omliggende wintersportlanden zoals Oostenrijk, Zwitserland of Italië. Accommodaties zijn juist vaak goedkoper dan de andere Alpen-landen, daar staat tegenover dat de kwaliteit in de meeste gevallen ook iets lager ligt.
Net als het eten en drinken trouwens, hoewel Frankrijk bekend is vanwege haar goede keuken, lijk je daar op de pistes en in de wintersportdorpen weinig van te merken. De maaltijden zijn meestal prijzig, maar echt lekker is het vaak niet.
Frankrijk staat al jaren bekend als relatief 'goedkope' wintersportbestemming, niet voor niets is Frankrijk al jaren favoriet voor een wintersportvakantie onder jongeren, studenten en groepen.
Op zich is, zoals hierboven al beschreven, met de prijs/kwaliteit-verhouding van Frankrijk als wintersportbestemming is niet heel veel mis. Natuurlijk zijn prijzen van hotels en restaurants tijdens het wintersportseizoen in Frankrijk, hoger dan buiten het ski-seizoen.
Wintersportvakantie Frankrijk inclusief skipas
Zo goed als alle reizen naar de Franse wintersportgebieden die worden aangeboden op deze website, zijn inclusief skipas voor het gebied waar je accommodatie zich bevindt.
Reserveer je zelf een losse accommodatie, via Booking.com bijvoorbeeld, dan is een skipas meestal weer niet inbegrepen. Op verzoek kan de eigenaar van de accommodatie deze skipas meestal wel voor je klaarleggen bij de receptie, maar je kan natuurlijk ook gewoon zelf bij de lokale VVV een skipas kopen.
Het is niet zozeer goedkoper als je een wintersportvakantie naar Frankrijk via één van onze aanbieder reserveert, maar het is wel makkelijker en het bespaart je tijd.
Overnachten in een hotel tijdens wintersportvakantie Frankrijk
In tegenstelling tot Oostenrijk en Zwitserland, waar veel accommodaties in handen zijn van families, zijn de hotels, appartementen en chalets in Frankrijk groter en massaler.
Dit maakt dat de wintersporthotels in Frankrijk vaak goedkoper zijn dan in de andere Alpen-landen, want hoe groter het hotel, hoe lager de vaste kosten zijn voor de eigenaar. In de Franse wintersportdorpen zie je dan ook veel grote Club Med-resorts en hotels van Pierre & Vacances, het moederbedrijf van Center Parcs.
Omdat de Franse pistes bekend staan als de breedste van Europa, bevinden zich veel hotels zich direct aan de pistes. Hoewel dit voor Frankrijk vroeger vaak een 'unique selling point' was, hebben Oostenrijk en Zwitserland ook steeds meer accommodaties direct aan de pistes.
Overnachten in een appartement tijdens wintersportvakantie Frankrijk
Juist als je budget dus beperkt is, lijkt wintersportvakantie naar Frankrijk een uitstekende keuze. Er zijn in elk dorp voldoende appartementen beschikbaar, waar je met een hele groep of familie kan verblijven.
Meestal zijn appartementen goedkoper dan hotels, maar je dient er wel rekening mee te houden dat je zelf nog wel voor je eten en drinken moet zorgen. Je kan dit oplossen door elke avond te gaan eten in een restaurant, maar als je dat doet dan is een wintersportvakantie in Frankrijk weer voordeliger in een hotel.
Overnachten in een chalet tijdens wintersportvakantie Frankrijk
Een betaalbaar alternatief voor het verblijf in een hotel of appartement tijdens je wintersportvakantie in Frankrijk is het catered of "all inclusive" chalet. Daar waar je in een appartement meestal met slechts vier of zes personen overnacht, kan je in een chalet vaak met tien of meer personen slapen.
Er zijn in Frankrijk ruim voldoende chalets beschikbaar die je kunt reserveren inclusief of exclusief catering. Reserveer je een skichalet inclusief catering tijdens je wintersportvakantie in Frankrijk, dan zorgt een conciërge er elke ochtend voor dat er ontbijt in de keuken voor je klaar staat.
's Avonds is er zelfs een kok die inkopen voor je heeft gedaan en die de maaltijd voor jou en je mede-wintersporters bereid.
Een catered skichalet in Frankrijk is van alle accommodaties helaas wel de duurste variant, maar daar staat tegenover dat je nergens meer naar hoeft te kijken. Je hoeft geen boodschappen te doen, je hoeft niet te koken en je hoeft je ook niet druk te maken om met een grote groep te reserveren in een restaurant.
Deel je de kosten door het aantal personen, dan ze zal je de praktijk zien dat de kosten per persoon niet eens zo heel veel hoger zijn dan wanneer je tijdens je wintersportvakantie in Frankrijk in een hotel overnacht.
Wellness tijdens je wintersportvakantie in Frankrijk
Nog zo'n trend van de laatste jaren; wellness tijdens de wintersportvakantie! Steeds meer wintersporters laten de après-ski voor wat het is en duiken na het sluiten van de pistes direct de privé-sauna in. Daarnaast hebben veel chalets op het balkon een heerlijke jacuzzi staan waar men kan relaxen.
Voor wie wél op wintersportvakantie wil, maar niet actief wil skiën of snowboarden, zijn er legio accommodaties die juist volledig gericht zijn op een culinaire ervaring en een wellness-vakantie. Vroeger was dit louter voorbehouden aan de Club Med-resorts, maar tegenwoordig zijn er steeds meer (luxe) accommodaties waar wellness-faciliteiten net zo onmisbaar zijn als gratis wifi bijvoorbeeld.
Eten en drinken tijdens je wintersportvakantie in Frankrijk
Waar je op de Oostenrijkse pistes niet om de Kaiserschmarrn, Apfelstrudel en Schnitzel met friet heen kunt, is het eten en drinken tijdens een wintersportvakantie in Frankrijk helaas van een lager niveau!
Natuurlijk zijn bovengenoemde maaltijden óók gewoon verkrijgbaar in de restaurants op de pistes, maar de Franse wintersport-keuken is in tegenstelling tot gewone Franse keuken meer van 'hap-slik-weg'.
Dit maakt dat eten en drinken tijdens een wintersportvakantie in Frankrijk veel goedkoper is dan in andere wintersportlanden, maar niet per definitie lekkerder.
Vooral de restaurants in het dal of in het dorp hebben vaak menu's met stevige prijzen, daarom is het meestal voordeliger om een hotel te reserveren met 'half-pension', een catered skichalet te boeken óf om zelf boodschappen te doen en te koken.
In elk wintersportdorp is wel een Carrefour te vinden waar je goedkoop avondeten kan inslaan, waardoor je weer wat kunt besparen op je wintersportvakantie in Frankrijk.
Waar je in Oostenrijk niet om de Schnitzel met friet heen kunt, ontkom je tijdens je wintersportvakantie in Frankrijk niet aan de kaasfondue en raclette.
Après-ski tijdens je wintersportvakantie in Frankrijk
Eerlijk is eerlijk, niet alleen in Oostenrijk weet men van aanpakken tijdens de après-ski, ook in Frankrijk lusten ze er wel pap van.
Daar waar in Oostenrijk de après-ski zich vooral afspeelt in gezellige barretjes met veel polonaise en hoempapa-muziek, speelt de après-ski in Frankrijk zich vooral op de verandas van de grote bars langs de pistes of in de clubs in de dorpen.
De muziek komt meestal van een DJ en het zijn vooral de beats die de ruimte vullen, in plaats van de gezellige meezingers in Oostenrijk.
Dutch Week in Val Thorens
In veel Franse skigebieden is de après-ski vooral uitbundig tijdens de opening van het ski-seizoen. wereldberoemde artiesten en DJ's worden dan ingevlogen om het seizoen goed af te trappen. Vooral Val Thorens en Les Deux Alpes staan bekend om de grote en uitbundige feesten met beukende beats.
Bekend, en misschien ook berucht, is de 'Dutch Week' in Val Thorens aan het einde van het ski-seizoen. Tijdens deze week voor- en door Nederlanders struikel je over de jongeren en studentenverenigingen. Al jaren gaat het Amsterdam Studenten Corps met diverse disputen op wintersportvakantie naar Val Thorens.
Vliegen of met de auto naar je wintersportvakantie in Frankrijk
De meeste Franse wintersportgebieden liggen op zo'n tien uur rijden vanaf Utrecht, maar op zwarte zaterdagen loopt het meestal volledig vast rondom Dijon en Lyon. Alleen al hierom is vliegen naar je wintersportvakantie in Frankrijk vaak sneller dan met de auto.
In tegenstelling tot Oostenrijk en Zwitserland, heb je voor Frankrijk geen vignetten nodig, wél zijn er in Frankrijk veel tolwegen waar, zoals de naam al zegt, tol betaald dient te worden.
Nadeel van vliegen is natuurlijk dat je niet al je ski-materiaal kan meenemen, vandaar dat veel mensen die met het vliegtuig naar Frankrijk vliegen dit slechts voor een weekend doen.
De zaterdag is tegenwoordig ook geen vaste wisseldag meer, waardoor mensen veel flexibeler kunnen afreizen naar Frankrijk. Hierdoor is het ook mogelijk om bijvoorbeeld een lang weekend te gaan skiën.
Je kan met de wintervluchten van Transavia naar je wintersportvakantie in Frankrijk vliegen, maar je kan ook met 'gewone' lijnvluchten naar één van de Franse luchthavens vliegen.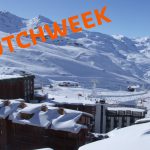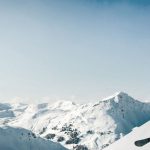 Beste periode voor een wintersportvakantie naar Frankrijk
In een aantal ski-gebieden zoals Zermatt en Saas-Fee kan je het hele jaar door op de gletsjer skiën, maar over het algemeen kan je in hoger gelegen wintersportgebieden ski en snowboarden van oktober en begin mei.
In de lager gelegen wintersportgebieden (onder de 2000 meter) is het eerste weekend van december meestal de 'kick-off' van het wintersportseizoen en de sluiting in het weekend na Pasen. Dat kan in sommige jaren betekenen dat je nog tot het laatste weekend van april kunt skiën.
De periodes met de beste sneeuw in Frankrijk is meestal van half januari tot half maart. Dan is de sneeuw bijna dagelijks vers en wordt er het meest georganiseerd in de wintersportgebieden.
Van oudsher zijn de dagen rondom Kerst en Oud en Nieuw vooral met Fransen druk. Nederlanders en Belgen komen vooral tijdens voorjaars- of krokusvakantie genieten van hun wintersportvakantie in Frankrijk.
Wintersportvakantie in Frankrijk combineren met Frankrijk
Een greep uit bekende Franse wintersport gebieden zijn Les Menuires, Val d'Isère, Alpe d'Huez, Chamonix, Flaine, Tignes en bovengenoemde Les Deux Alpes en Val Thorens. Al deze gebieden staan bekend om hun wijde pistes, waardoor het ook voor beginners prima wintersporten is.
De twee grootste wintersportgebieden ter wereld liggen namelijk in Frankrijk, te weten; Les Trois Vallées en Les Portes du Soleil.
Veel mensen weten echter niet dat je met een Franse skipas voor het gebied Les Portes du Soleil (bij Avoriaz) óók in Zwitserland kan wintersporten. Het gebied Portes du Soleil bestaat uit maar liefst 12 Franse en Franse dorpen. Op deze manier heb je dus twee wintersportvakanties voor de prijs van één!